CaveX
Our concept
Our shop is available for G (robust) M (plump) P (chubby) D (obese) bulk, bears and those who like GMPD.
Safer Sex Guidelines
Safer sex related magazine is established.
Condoms and lotions are located in each private room.
Shower equipment available.
LL size condom available.
Bringing in illegal drug herbs, etc is prohibited.
News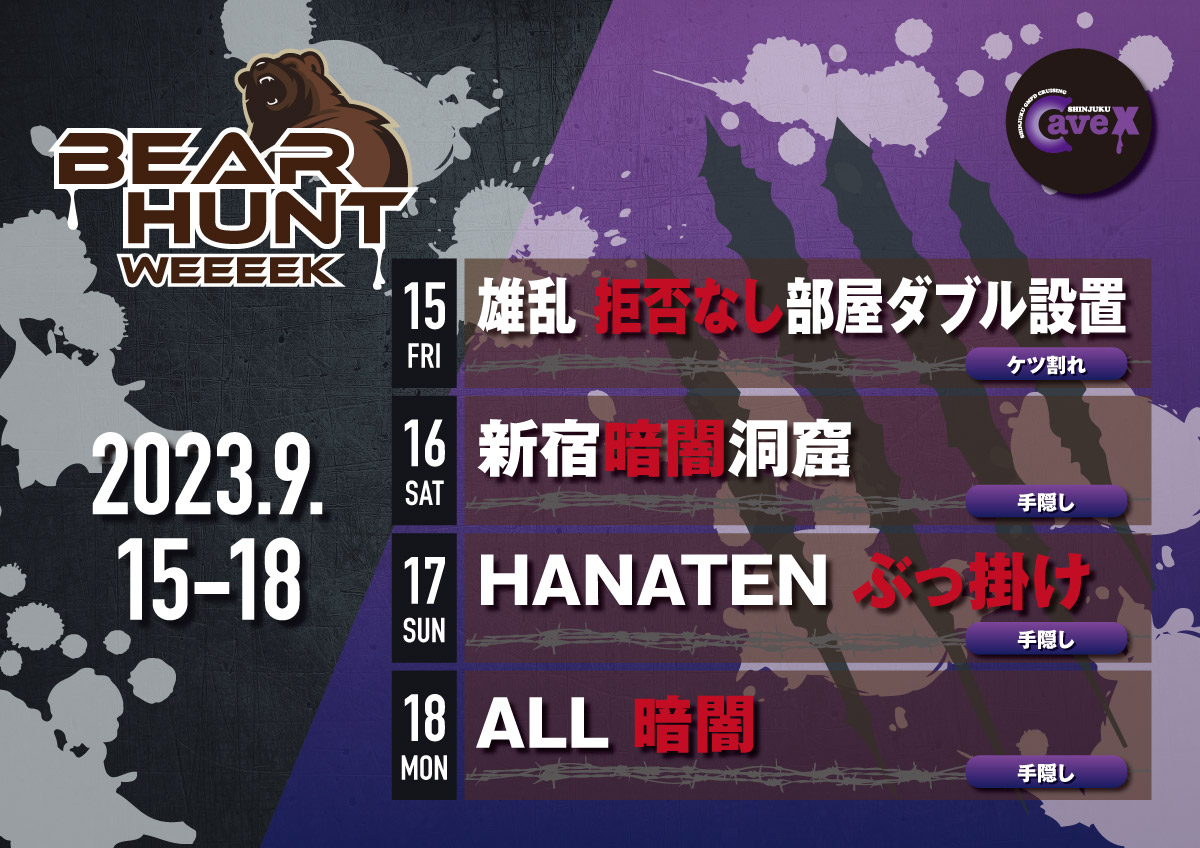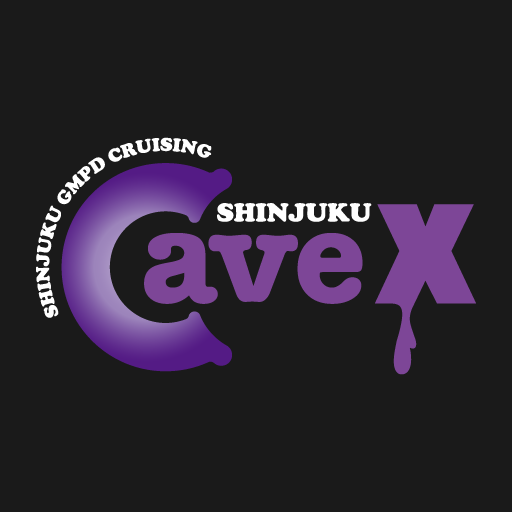 BEAR HUNT WEEEEK will be held
News
We will be holding a very popular seasonal event, "BEAR HUNT WEEEEK"! The period is from September 15 (Friday) to 18 (Monday), 2023. We are looking forward too!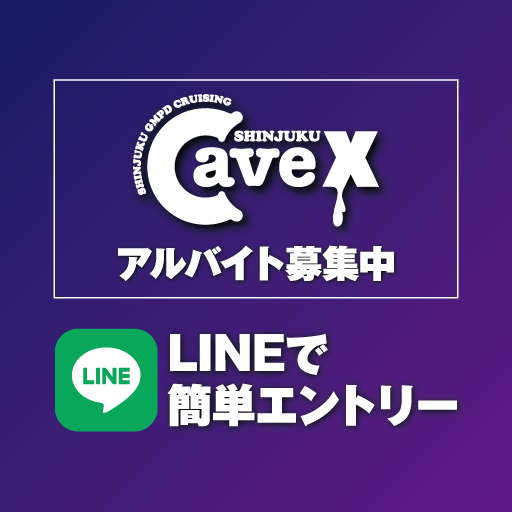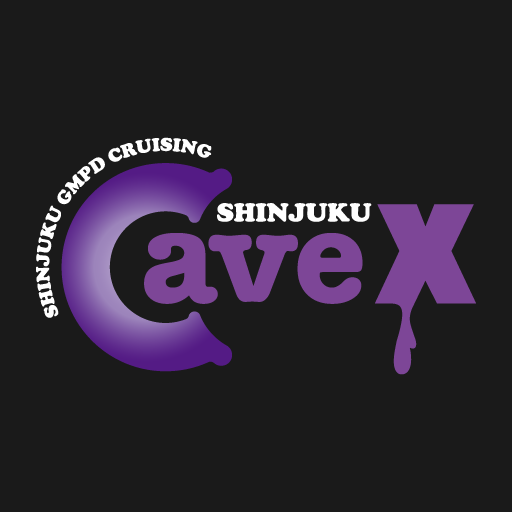 We are looking for part-time staff
News
現在、CaveXではアルバイトを募集しています。
募集要項などの詳細や応募は、下記のリンクよりLINE登録してご確認ください。

「アルバイトに応募する」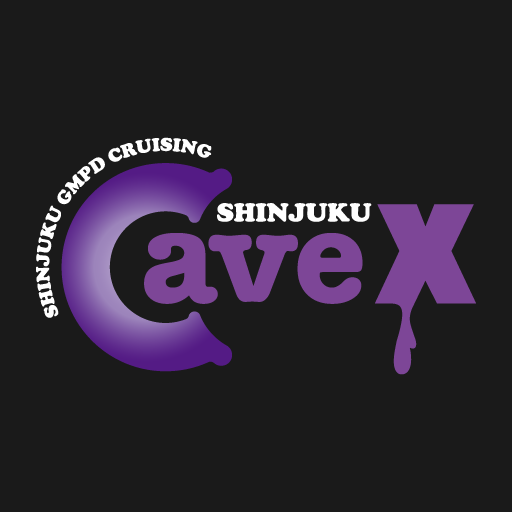 CaveX original. We have special masks for development. Please experience the stress-free comfort.